Lessons from Lockdown: Challenging Assumptions About Schooling
2020 has been a tough year. The pandemic has ushered in personal and professional challenges for us all. The education sector, in particular, has felt the disruption of lockdown. Indeed, Edge's own research has highlighted the effect of Covid-19 on young people in education and the youth labour market.
But there have been positive changes, too. On Wednesday, November 4, Edge partnered with Schools of Tomorrow to explore some of these in a joint event, Learning from Lockdown. We brought together dozens of education professionals to share and reflect. Now we're faced with a new lockdown, what can we learn from the first one? Where are the opportunities for change? Here's a taster of what we learned.
We welcomed two accomplished speakers to share their personal experiences from the pandemic. They discussed the need to reimagine the education we offer young people in a changed and challenging world. They also identified the lockdown as an opportunity to reflect on the state of our education system.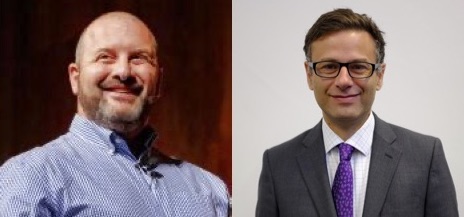 "Increasingly, employers are qualification blind," said Peter Hyman, Co-Director of Big Education. "They want problem solvers, people with initiative, those who are brilliant in teams. But that's not what young people are learning in school. Lockdown has given us time to reconsider the purpose of education. What do we really value? What matters? How do we strike the right balance in developing young people for the future?"
Author Richard Gerver took this further, exploring the links between education and society at large: "Entrepreneurship, self-management, self-leadership, self-responsibility – these must be foundational skills in the future model of education. More than anything, we have to inspire people to question and challenge. That's true professionally, in schools and colleges, but also in our students. This is how they become active participants in society."
There were also two participatory breakout sessions. The first reflected on lessons learned during lockdown.
Embracing new technologies was perhaps the most obvious benefit felt. Online assemblies and virtual teacher-parent conferences have proved popular, practical and effective. They've also freed up time. As a result, and perhaps unexpectedly, teachers have been able to engage with pupils and parents at a much deeper level.
CPD has also improved during lockdown. Virtual sessions have connected teaching professionals with broader global networks. This has sparked diverse new approaches to learning, in and out of the classroom. Students, too, have benefitted from greater online engagement with employers and industry. What's more, as society recognises the value of key workers, young people have developed more nuanced impressions of the labour market.
Overall, participants agreed that lockdown has increased flexibility, encouraged innovation, and brought them closer to their teams, parents and pupils. But isolation remains a real risk, and a blended approach is key. We must balance virtual learning with face-to-face contact. The takeaway seemed to be that – in digital environments – building and maintaining strong relationships is more important than ever.
The second breakout session explored practical, actionable priorities for the future. This focused on what individual schools can do, but also changes needed in the education system at large.
For instance, post-lockdown, parents are taking more active roles in their children's learning. How can schools maintain parental support using existing tech, e.g. Zoom or Google Classroom? And as schools speed up the implementation of new technologies, how can they improve their digital strategies? Blended learning, a focus on project work, pastoral and careers education were also common themes. Crucially, the exam results fiasco highlighted a need to broaden the curriculum and rethink assessment. While many of these challenges remain unsolved, teachers feel more empowered than ever to take charge.
On the education system, participants wanted to grasp this opportunity for change, including a focus on life skills young people need for the future. While lockdown has emboldened teachers to take charge, this requires long-term, systemic support. For instance, should Ofsted take greater account of life skills development and employer engagement? The system also needs to bridge the digital divide, providing young people with access to the technologies they need. Above all, there's a need to have a conversation about purpose, and build new relationships with all those who have a stake in our schools.
Lockdown has shone a light on the gap between what we're promising young people and what they're learning. But as Peter Hyman said: "We don't realise how much power we have." Lessons from Lockdown shows that education professionals are doing whatever it takes to provide young people with the social, interpersonal and changemaking skills needed to thrive in a fast-shifting world. On the ground, professionals are embracing their power. And this is a revolutionary change. Now more than ever is the time to drive that forward.
On 17 November 2020, Edge will take part in the Ashoka Changemaker Summit. We'll be running a joint session with Ashoka: The Case for Changemaker Education. Learn more here.
On 21 January 2021, Richard Gerver will lead a further session on change leadership, for Schools of Tomorrow. More details here.
← Building Back BetterEverything must change – Maggie Farrar →