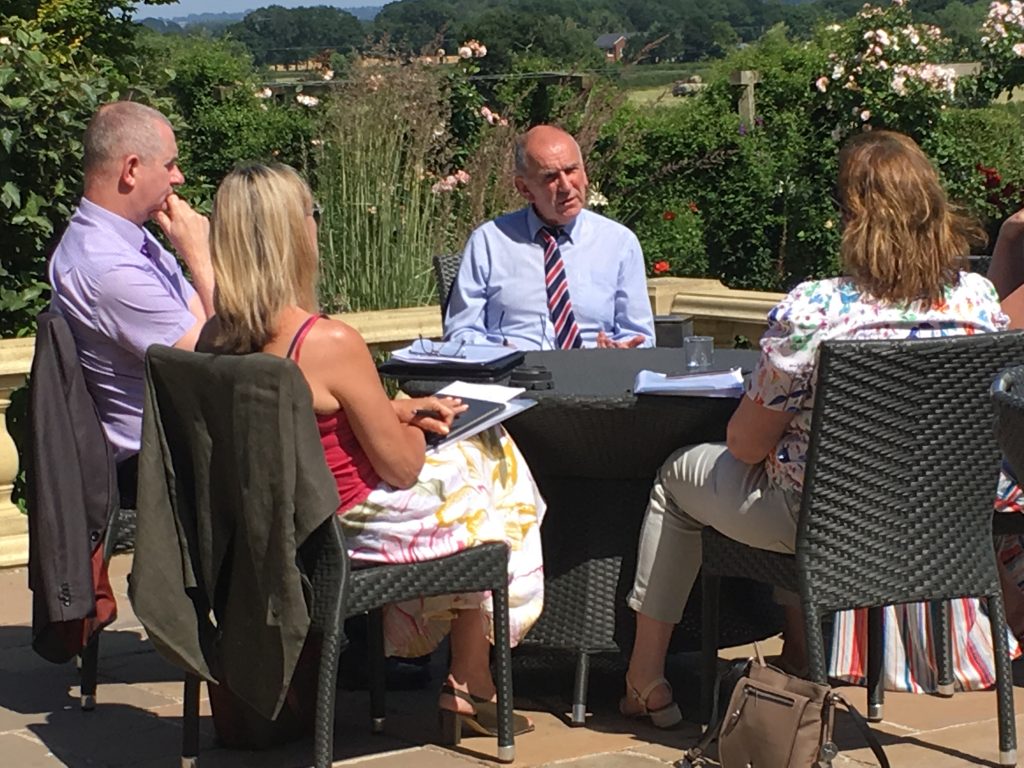 That's the feedback on 2019's head's residential, held at the end of June.
Some 26 Fellowship heads gathered in the tranquil woodland setting of Hothorpe Hall at the end of June for the Third Fellowship Headteacher Residential and two days of inspiration, sharing and thinking.
Brian Lightman skilfully helped the group navigate the agenda, tracing the work schools have developed as a result of each residential and making the links with the wider agenda.

"Loved hearing what others have implemented and really understanding
how we can use the 4 quadrants. Such a positive community that we are
very excited to be part of."
Presentations from schools on their piloting of Gauging Success, now moving to an online portal, and on initiating Big Education Conversations with stakeholders, highlighted the impact of the developmental work in which Fellowship schools were engaged.

John West-Burnham cogently but provocatively set out the case for fundamental change, spelling out the evidence that most of the focus on school improvement has been shallow and national policies have contributed to disjointed incrementalism. A major part of the problem is that reform has been almost exclusively school focused and not sufficiently family or community focused.

"The time for discussion during inputs and being able to respond to thought-provoking questions and statements was great."
Louise Stoll in a lively and enjoyable morning workshop, helped to stimulate much fresh thinking and a much deeper awareness of how to further develop both our own schools and the wider fellowship as creative professional learning communities.
All in all, "the best yet"!
Much for the 2021 (hopefully!) residential to live up to, when we return to Hothorpe on June 24/5!
INTERNATIONAL SCHOOL LEADERS PROGRAMME LAUNCHEDDeveloping International Student Leadership