Developing International Student Leadership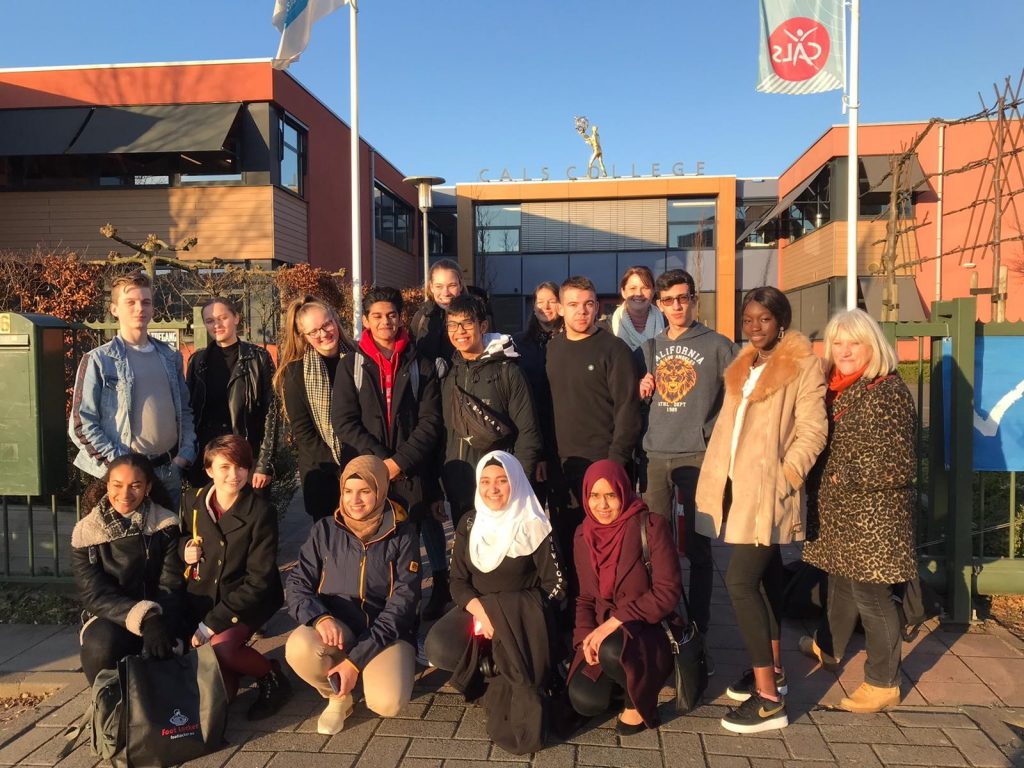 Last week student leaders from three SoTo Fellowship schools visited CALS College in the Netherlands to take part in an International Student Leadership Conference. Our students stayed with host families and enjoyed lessons in the bilingual school as well as soaking up the Dutch culture and local landmarks. On the final day we all attended the conference to share best practice and embed our new ideas.
Louie and Nagete from Queen Katharine Academy, Nicola and Luke from Thomas Deacon Academy, and Maya and Shaimaa from IQRA Academy enjoyed working in collaboration with all our Dutch colleagues.