Brilliant launch for Ambassadors of Tomorrow
Despite the difficulties of strike days, students from Falinge Park High School, Brimsham Green School, Fairfield High School, CALS College and Ir Lely Lyceum in the Netherlands, and Collegi Montserrat, Barcelona did us and themselves proud as they came together for the launch of Ambassadors of Tomorrow, with support from the Comino Foundation, in Birmingham on March 16/17.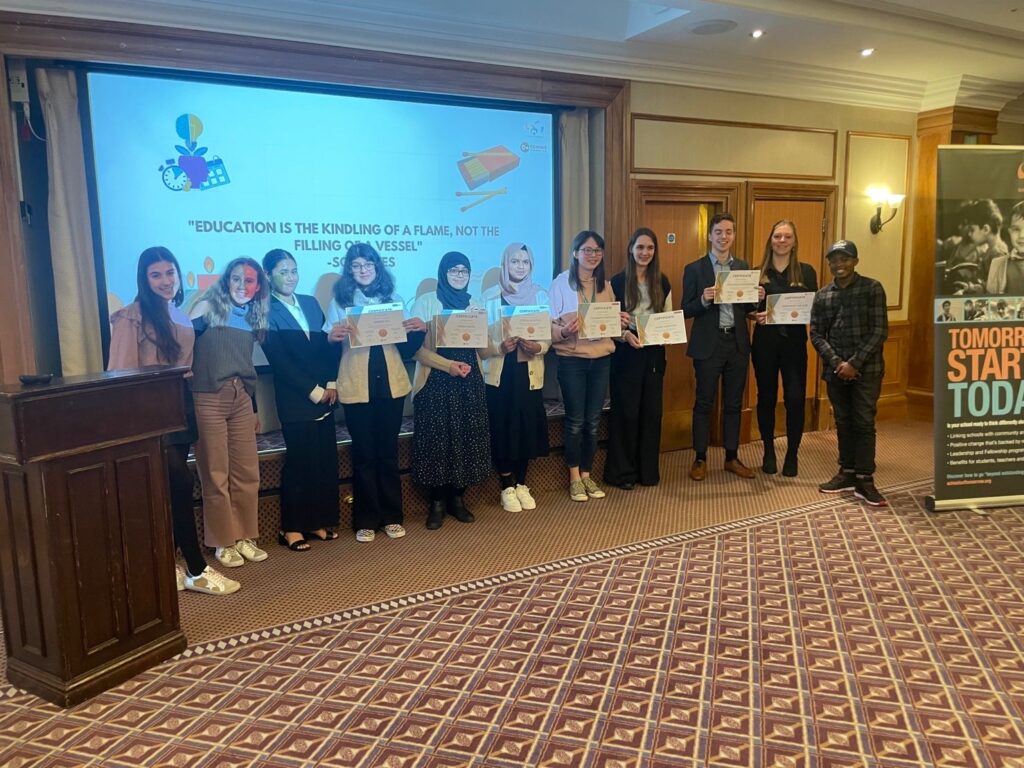 They had been meeting whether with national coordinator Megan Thoms to prepare a programme asking some key questions for the future:
How could our school become a better ancestor?
How could our school make more effective use of student voices in this?
How can our school better prepare young people to understand and shape their futures?
Combined with a virtual test flight to Kenya to talk to local people affected by the impact of our consumption of fast fashion, in conjunction with our programme partners Globe from Home, the young people challneged and inspired their audience in equal measure.
Ambassadors of Tomorrow now moves forward into its pilot phase with renewed hope and commitment having had just a taste of what might be possible in the next stage.
← Vocabulary Velociraptors on the loose!Bringing compassion to the fore →